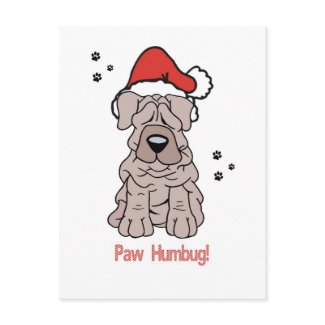 You've probably heard of Elf Yourself, the enormously popular site that lets you put your face and those of your friends and family on singing, dancing elves. But how about Scrooge Yourself? Yes, you can become Ebezener Scrooge.
OfficeMax (the company that sponsors Elf Yourself) also used to run ScroogeYourself.com, but it now redirects to ElfYourself.com. But if you still want to Scrooge yourself, never fear!
JibJab can make your wish a reality. JibJab offers dozens of videos "Starring You" that let you upload your own images and become part of the action in funny video ecards. They have birthday videos, Halloween videos, and, of course, Christmas videos. One of them is a humorous greeting that lets you add your face and up to those of four other people in a much-shortened, irreverent adaptation of Charles Dicken's "Christmas Carol" book. So if you've always dreamed of playing the part of Scrooge (or Tiny Tim!), here's your chance to be a star. Click here to Scrooge yourself!
You'll need to be a member of JibJab to personalize and Scrooge yourself in this video, but you can get a trial membership for only $1, which will give you access to the Christmas Carol video, as well as all the other animated Christmas videos and greetings. A variety of other videos are available even without the trial membership.
Bah-humbug!